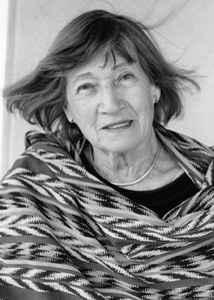 Ever since she was a teenager, Mrs Rudolph was enamoured with Black and white photography, she is now considered as one of the pioneer woman photographers of the 20th century.
Everywhere she would go, she was kept company by her Leica M6 and would capture the world surrounding her. Nancy has the capacity to connect with people, penetrate barriers, quickly privileged an intimate view point for a subject.
From Plum village and Thich Nhat Hanh, to New York city's meat packing district, Greenwich village, her 11 St studio is still brimming with her photographs, journals and life stories.
Her numerous travels have taken her to Tibet, India, America, Europe, and beyond…Her entourage was left with a poignant testimony of many moments from the past, capturing the undefinable through her Leica M6 lens.
Right next to Berenice Abbott, Diane Arbus, Margaret Bourke-White or Annie Leibovitz, Nancy Rudolph is one of the most talented and important 20th century photographer, yet still unknown to the public eye. Here are a few images from her collection and a short interview shot in France, a few years ago. Nancy Rudolph now resides in California, and continues to look at the world with a passionate eye.

[youtube]http://www.youtube.com/watch?v=9XmT0N4Au1Q[/youtube]
Nancy Rudolph Photographe
Nancy Rudolph
This month's West Village Original is photographer Nancy Rudolph, who began photographing in the late 1940's while working in Europe through the Marshall Plan. Her first photographic essay appeared in the New York Times Magazine in the 1950's. Throughout her career she has had seventeen solo exhibits and has created three photo books. Ms. Rudolph is currently working on her illustrated memoir in the same house on West 11th Street she has lived in since 1956. Visit www.nancyrudolphphotographs.com.
After a few unsuccessful attempts at college as a young woman, Nancy Rudolph's mother suggested she take up shorthand and typing. It was a suggestion that would turn out to have far-reaching consequences. "My mother said I could go anywhere and get any kind of job with those skills," Rudolph recalls. "So I went to Sadie Brown's Collegiate Secretarial School in the Grand Central Building. I must have had ten jobs in one year! I was not cut out for that kind of work."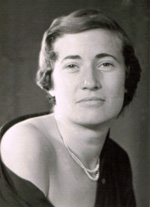 Nancy Rudolph as a young woman in Rome, 1949.
Eventually, Rudolph went to Europe and was living in Paris where she applied for a job through the Marshall Plan. "There were a lot of Americans in Paris those days, both on the GI Bill and working for the government," she says. "I applied at the ECA (Bureau of Educational and Cultural Affairs) and ended up working in Rome for a couple of years as a secretary doing—of all things—shorthand and typing. As pleased as my mother was with that, she was very upset that I overstayed my time in Europe and I wasn't at home getting married!" Rudolph laughs. "But I had a wonderful life there. I finally did come home, met Alan Rudolph, and married him."
While Rudolph subsequently "liberated" herself after twenty-five years of marriage to her husband, the photography she began doing while overseas remained a constant in her life. "I started as a painter," she relates. "When I went to Europe, I brought my paints and easel and an old camera that belonged in the family. And when I was in Rome, I took a trip with a friend to Berlin. This was during the time of the airlift. We stayed with an army officer and his family so I went to the PX and bought myself a decent camera. The first real photographs I took were of people digging out of war-torn Berlin. That was 1949."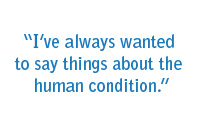 Why did photography become her means of expression? "I always wanted to say things about the human condition," Rudolph explains. "I have a big social conscience and I wanted to spotlight issues that I thought should be examined and understood and, if necessary, changed. That was the real motivation of my photography. I couldn't do that through painting so that's why I picked up a camera. I understood a lot more through photographs." This approach to the medium also informed her philosophy of it as well. "I never looked at photography as an art," she says. "I looked at it as a way to say something about the world."
A resident of the Village since the 50's, Rudolph claims this is the only place she wanted to live in New York. "I've never lived in any other part of the city," she says. "My husband wanted to move to the suburbs because he grew up in New York. And I grew up in the suburbs on Long Island and vowed never to go back!" With such longevity, it's no surprise that Rudolph's strongest desire is "to preserve as much of the Village as can be preserved." "I was involved with the whole Jefferson Market Courthouse fight when they were trying to tear it down," she says. "I was also very involved in Washington Square Park when they were going to put Fifth Avenue right through it. I think that was the first victory that citizens had over an issue like that."
While Rudolph's love affair with Greenwich Village continues to this day, it is difficult at times to reconcile the past with the present. One of the biggest changes for her is the growth of both NYU and the New School in her neighborhood. "The New School has never been very invasive, but now it is," she says. "I think it's awful. And then I say to my son, 'I think it's terrible!' like an old codger. But my son replies that these people are being educated to go into the world and make a difference. So how can you argue against that?"
————————————————————————————
Links :
http://www.rebeccalepkoff.com/lepkoff.htm
https://muse.jhu.edu/login?auth=0&type=summary&url=/journals/callaloo/v026/26.2rudolph.html